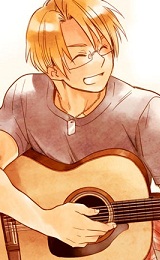 Joined Fakku in on June 16, 2011.
artcellrox (frequently shortened to 'art') is a FAKKU Helper and musician. His life revolves around music, and he plays the bass guitar, as well as perfoming bass covers which he posts on Youtube and FAKKU.
Most of the community agrees, he is one of the better users.
He considers Antw0n his soul-brother, with art as the 'older brother'. While on Skype, Antw0n frequently refers to art as "nii-chan".