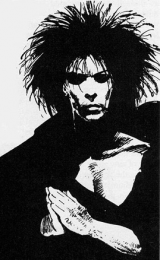 This user could sometimes be found in the Art and Digital Graphics section, giving feedbacks to users posting their artworks in here. He's currently busy developing his artistic skills to be a successful professional artist in the future.
Runs a thread titled 'Fakku Art Study Group' in the Art Section where users were given some tips and guides on how to improve their drawing skills. Or by posting their artworks to get some constructive criticism.
Seeing the decline of his interest in the Fakku Art Community, he's currently spending his time in the net by posting around Conceptart.org. Looking for his kind of desired art and updating his own sketchbook thread to get more feedbacks from the CA community.