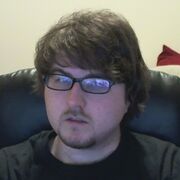 zNOFUTURE has been a fakku member since August 2008. Part of Fakku A-team, he knows where he is because he knows where he isn't. A somewhat reclusive user who does not post often due to the urge to troll incessantly tends to follow with exposure to the forums.
On a crusade for negative reputation, he hopes each user who might like or hate his posts decides to kindly hit the downrep button.
Rivaled with other faggots on the site, a feud highly entertaining and youthful, its said its easy to keep friends but nothing treasured more than a true enemy.